In June 2019 the Raspberry Pi 4 was launched, and it has been selling extremely well. With over 1 million devices already made. The product was launched in a select set of countries in June 2019. And ever since, it has been steadily becoming available in more and more places; currently, Raspberry Pi 4 is on the market in 55 countries. In this article we will have a look at how ICASA influences this.
Raspberry Pi and compliance
There have been many questions around why isn't certain Raspberry Pis available in certain countries. And this post is aimed to give you some insight into this.
Whenever a company wants to sell a product on a market, it first has to prove that it is safe and legal. Compliance requirements vary between different products; rules that would apply to a complicated machine like a car. Will, naturally, not be the same as those that apply to a pair of trainers. Although there is some overlap in the Venn diagram of rules.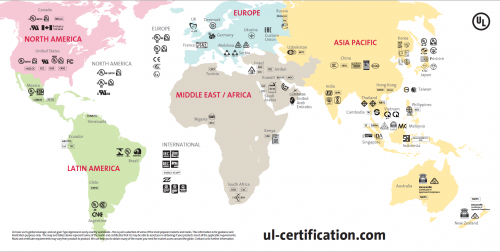 Different countries usually have slightly different sets of regulations, and testing has to be conducted at an accredited facility for the region the company intends to sell the product in.
What is the ICASA regulation?
ICASA is the official regulator of the South African broadcasting, telecommunications and postal services sectors. They develop regulations for the broadcasting industry, issue licenses to service providers, plan and manage the radio frequency spectrum, and protect consumers against poor-quality services.
Legal Requirements and Industry Regulation
The Independent Communication Authority of South Africa (ICASA) is responsible for regulating the Communication industry in South Africa. A license is required whenever communications are carried from one point to another. Also, if you want to deploy and operate a physical network, whether the network infrastructure consists of radio equipment for running a wireless network, fibre optic cables, copper-based lines or switches, you are required to obtain a license through ICASA.
Why Are There Licensing Requirements?
The South African Government imposes licensing requirements to ensure that:
Frequency can be efficiently allocated and coordinated
Services can be provided to under-serviced areas
The market and competition is regulated
Consumers are protected in their dealings with service providers
There are 2 Main Categories of Licenses:
1.) Electronic Communications Service (ECS) licence:
Internet Service Providers and even VoIP providers which might own some of their own hardware, but which mainly make use of and rely on another company's network to provide their services, only require an ECS licence. This licence is typically held by an ISP which does not operate its own network.
2.) Electronic Communications Network Service (ECNS) licences:
With this licence, you may roll out and operate a physical network. This network can be made up of any technology you choose: radio equipment (for a wireless network), copper cabling, fibre optic cabling etc.
The ECNS once again breaks into two subcategories based on geographical coverage:
2.1) C-ECNS (Class Electronic Communications Network Service licence) This is the form of licence required by operators wanting to set up their own network focusing on a smaller area, district or local municipality.
2.2) I-ECNS (Independent Electronic Communications Network Service licence) This licence allows the holder to roll out and operate an electronic communications network nationwide or across a province.
In order to start building your communications infrastructure and selling bandwidth you will need to obtain the relevant licences as defined and required by ICASA. Both the Individual ECNS and ECS licences are issued for an initial term of 20 years.
Conclusion
This is a broad overview of the compliance process for Raspberry Pi in South Africa, and there are some details omitted for the sake of clarity. Compliance is a complex and varied task, but it is very important to demonstrate that Raspberry Pi 4 is a compliant, safe, and trustworthy product.
Resources
https://scoop.co.za/blog/post/south-african-regulations-for-starting-a-wireless-isp